The terraces, as well as inside our home, also need a decoration and set-up, for when the good weather comes.
The terraces can become one of the most used environments of housing; meetings with friends, breakfasts, meals, snacks or dinners in the light of the moon.
The decoration of our terrace is as important as the interior of our house, so some good accessories they become indispensable.
Functional, useful and auxiliary furniture are great solutions for this outdoor area; This type of furniture will be made of specific materials for exterior decoration. These materials may be tropical woods, fibers, forging ...
The secret will be to seek the greatest versatility in our furniture Exterior. Practicality will be the protagonist.
For examples, trunks made of fibers, they will serve us as a bench to rest, while inside we can store cushions, blankets or whatever we want.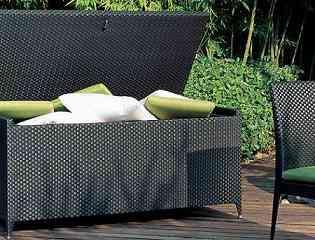 Sunlight is very harmful to textiles, deteriorates them and changes their color. It is therefore advisable to put them in shelter, for example inside the trunks, and remove them at the time they are going to be used. In this way, we will have a much longer time.
The tables that we choose, to decorate our outer space, will be functional. We can choose materials such as wood, steel or rattan. If you have an option, choose them with wheels, in this way we can serve the drinks with more comfort.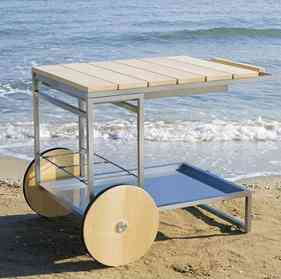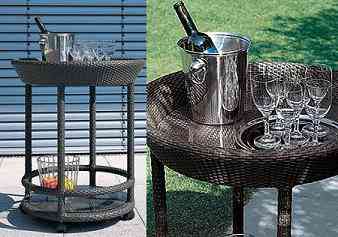 If you have a terrace with enough square meters, we can choose to locate a bar; This will have compartments and organizers that will serve as a warehouse to store drinks and other accessories for our meetings.