Back in November we learned that Ikea had a specific application for the iPhone with which we could see how the furniture of the store was in our house, and now, recently started the year we discovered that also Zara Home has an own application to see their products on iPhone and iPod touch.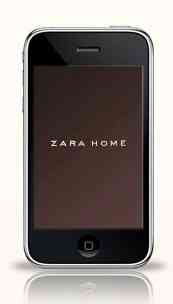 With it we can follow the latest trends in fashion for your home and be always connected to the latest news, both Zara Home and Zara Home Kids.
We can also access the Showroom, consult the updated catalog and discover a lot of new proposals, with the advantage of seeing the products in detail when using the iPhone's zoom in each photograph. In this way we will have the entire store of Zara Home and Zara Home Kids in the palm of our hand. The future has arrived and Zara does not want to be left behind.
It can be downloaded directly from the App Store, which we access through the Zara website.
More information: Zara Home