This interesting project can be the Perfect decoration for our business or office. In this case, those in charge of the curious decoration, have been Zouk Architects. These, have designed some fun and original offices for an advertising agency.
In total, the surface has 135 square meters, these offices belong to the advertising agency called Moove comunication located in Australia. This fantastic project also incorporates the nice logo of a cow ... from there to derive the idea of ​​the milk box.
These offices have been built so that it is open, with a fantastic reception and an original waiting room. In addition, two quite transparent offices made in closed glass, otherwise everything necessary to work as desks, meeting room ... etc.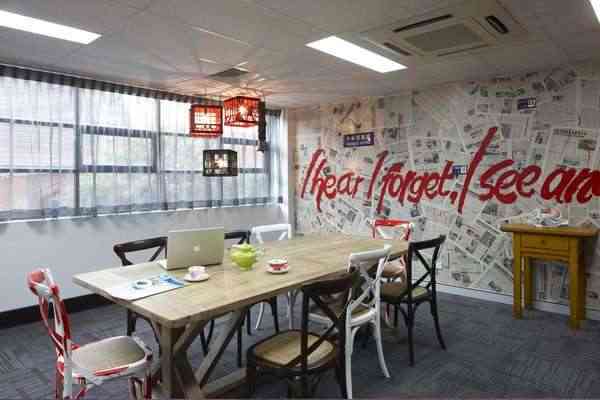 The rooms are divided by the boxes features. These are stacked at random and can be found in red. In addition the old door panels are oriental style and we see how almost all the furniture are pieces aged by time and recycled.
Everything that characterizes the walls, creates a diaphanous space both visually and useful storage. These boxes of transport of goods, in this case milk, in addition to the walls have also been used as lighting.
The boxes have been transformed into beautiful and practical accessories that will illuminate the rooms in a unique way. In addition they have also been transformed into furniture for the waiting room.
In the meeting room, there are tables and chairs of a marked original style, in addition to the background we have walls lined with newspaper. The graffiti we see on some walls, represents the motto of the company itself.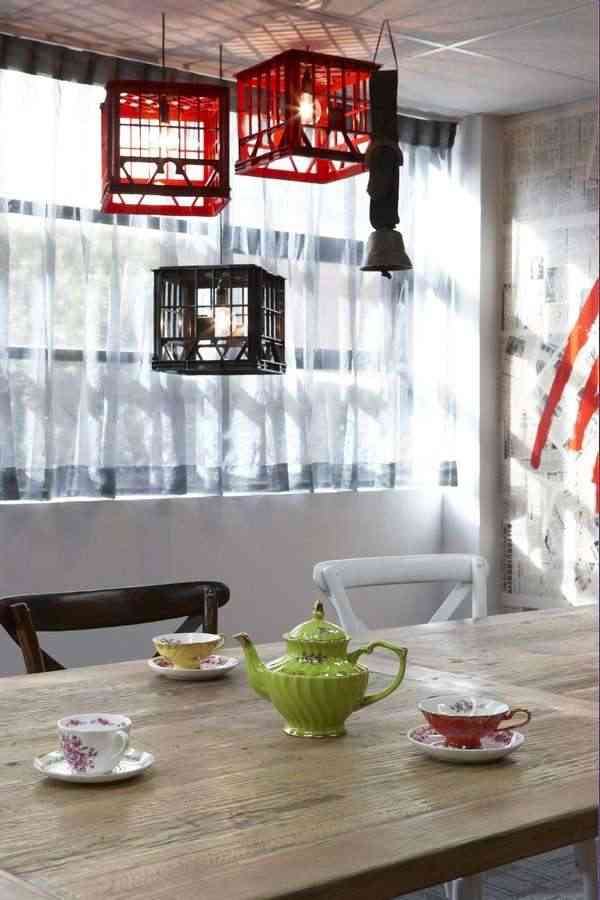 How do you see an ecological way to decorate your office using materials to recycle, as in this case milk boxes. We hope we have given you some inspiration for your business!